With skills like farming, carpentry, and sewing, Booker T. Washington believed that blacks could find acceptance in the racist white society of the late 1880s. His school became a leading educator of African Americans, and he became a powerful national figure, advising business owners and even presidents. Though many considered Washington the most important black leader of his time, some other black leaders criticized his accommodating "Uncle Tom" views. In simple language, the McKissacks clarify Booker T. Washington's philosophy, accomplishments, and place in history.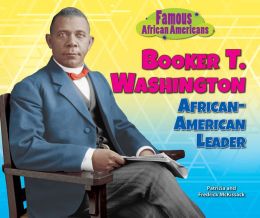 Booker T. Washington: African American Leader
from our
Famous African Americans series
for grades K–3 is available from
Enslow
,
Amazon
, and
Barnes and Noble.
Now available in library, paperback, and eBook editions!